What are the next steps?
The process is easy, don't worry!
01
Contact us
Start by making an inquiry with us by completing the contact form.
02
Send requested information
We will ask your for a bit more information about your company and how you run google shopping ads.
03
Payment
Submit the payment, 39€/month/shop.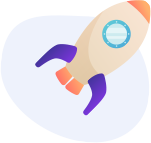 04
Continue as normal
If you are already running google shopping campaigns, nothing will change only the CSS in your google merchant account and now you get 20% cheaper clicks.
Convinced yet?
Switch to Tidy CSS